Added for 2013. . . .
FOR KIDS
Courtesy Roominate
DIY DOLLHOUSE
Roominate allows kids to create unique houses, including electric components. Alice Brooks and Bettina Chen, both MS '12, founded the company to get girls interested in STEM subjects. Basic Roominate, $29.99.
Read our 2013 story on Roominate 
Courtesy Citrus Lane
WHAT THE STORK BROUGHT
Founder and CEO Mauria Finley, '96, MS '97, started Citrus Lane to provide care packages to help moms and dads on their parenting journeys. Each month, subscribers receive a box of toys, books, and care and feeding products according to the age of their little one—from pregnancy to preschool. $15 per month for a six-month subscription.
Photo: Michael Kelley
IT'S A BIRD, IT'S A PLANE, IT'S . . . A SHARK?
Shock and delight the whole party with a remote control inflatable shark (or clown fish, or bass) that propels itself through the air by swishing its tail. The Airswimmer, designed by Blake English, '09, MS '10, has now taken to the skies with a new Angry Birds model. From $19.49.
Read our 2012 story on Blake English
Courtesy Kiwi Crate
NO IDLE HANDS HERE
Wish you could do fun projects with the kids, but don't have time to come up with ideas and get materials? Kiwi Crate co-founders Sandra Oh Lin, Yael Pasternak Valek, '98, MS '99, and David Li, '95, MBA '00, to the rescue! Each month, subscribers get a box of materials and instructions for two to three kid-friendly, themed projects. $19.99 for a single crate.
Courtesy GoldieBlox
GIRL POWER
Bothered by how few women were in her mechanical engineering classes at Stanford, Debra Sterling, '05, became determined to get more girls interested in the subject. GoldieBlox is an interactive storybook with a corresponding engineering tool set geared toward girls. GoldieBlox and the Spinning Machine, $29.99.
FOR ACTIVE TYPES
Courtesy Strava
THE GIFT OF DATA
Strava, a "social fitness" website and app, allows athletes worldwide to track runs and rides, compare data, even challenge themselves or other athletes. Mark Shaw, '96, MS '98, and Chris Donahue, '96, co-founded the site after realizing they missed the camaraderie of training with others. A basic account is free, but members can get premium access for $6 per month.
Courtesy LUMOback
YOU'LL WANT TO SIT FOR THIS

Monisha Perkash, MA '03, MBA '03, Charles Wang, MBA '08, and Andrew Chang, MS '08, developed LUMOback to coach you to improved posture and activity. A device on your torso vibrates when you start to slouch and can be synced with your iOS device to track daily steps taken, sleep habits and more. $149.95.
FOR THE FASHION-FORWARD
Courtesy Boticca
STYLE STATEMENTS
Avid Larizadeh, '00, MS '01, is co-founder of Boticca, an online luxury bazaar of jewelry and other accoutrements from designers around the world. Pictured: Gold lace earrings, $46 by Liz Law; structured tote, $315 by Bracher Emden; rose gold and gold sapphire rings, $98 each by Julia Failey; fern scarf, $235 by Alva-Norge; Nereus bracelet, $520 by Paula Mendoza.
Courtesy Chubbies
"YOUR THIGHS WILL THANK YOU"
Co-founders Rainer Castillo and Kyle Hency, both '07, and Preston Rutherford and Tom Montgomery, both '08, are out to "win the war against cargo shorts" with Chubbies. Manufactured in the Bay Area for ultimate "thigh liberation," Chubbies promise that in their shorts, every day will be a vacation. The Appalachians, $59.50.
FOR THE HOST
Courtesy Madre Chocolates
SWEET TREAT
What's better than award-winning chocolate? Hawaiian award-winning chocolate. Nathaniel Bletter, '92, co-founded Madre Chocolate, made bean-to-bar on Oahu, thanks to his passion to inspire appreciation for the heritage and cultural diversity surrounding cacao. $9 for a 1.5-oz. coconut milk & caramelized ginger bar.
Courtesy Artiphany
PLAYFUL PASS-TIME
With kittens, dogs, even a mermaid queen, each pack of playing cards by John Littleboy, '79, tells a story. Artiphany provides a twist on tradition any cards fan can appreciate. $9.50 per deck.
FOR THE CARDINAL FAN

Some Stanford-themed collectibles—antiques of a sort—can be surprisingly affordable. Consider, for example, what are sometimes called tobacco "leathers": small slices of leather embossed with collegiate symbols such as pennants and seals. Dating to the early 1900s, they were prizes, like baseball cards, that came with cigarettes. Today, they're readily found in good condition on Web auction sites, frequently for under $20. Besides leathers, there also are felts, silks and satins, some printed with images of athletes in Stanford uniforms of the era. Those tend to command much higher prices.
---
Original 2010 Gift Guide. . . .
Photography by Toni Gauthier
The days grow shorter just when we want to spend more time in celebration and gift-giving. So what's an efficient way to find cool products? Look for the great things created by Stanford grads. Whether you fall in love with an elliptical on wheels, a crib spawned by kiteboarding gear or chili-spiked hot chocolate, you'll see that there's no end to the ingenuity of Stanford alumni.
Courtesy Fred Bould
TWISTIN' TIME
Fred Bould, MS '95, designed the Twist Cocktail Shaker, with an integrated strainer, for Nambé, a giftware and design firm. $145. nambe.com
FINGERS BOWL
The ooma bowl lets you eat— even dipping foods—while you mingle. The dish was designed by
Thomas Both,
MS '08, when this d.school fellow was a grad student. In four colors, $25.
cubeandcorner.com
HANDY IDEAS
RedStart Design—born when Amanda Knox, '98, MA '99, MFA '03, Sara Shaughnessy, MS '04, and Kim Hoffmann, MS '02, were students—specializes in custom jewelry but also offers Measurings, in which a compass or a level becomes the "gem" in a $234 sterling silver ring. redstartdesign.com
Courtesy Just Fore You
FORE-WORD STYLE
With an art degree and sports passion, Lucia Olson, '79, crafts golf-themed jewelry (some of which becomes tournament prizes). Sterling silver Dimple designs feature blue or white sapphires or rubies. Earrings, $80; ring, $120; cuff, $300. justforeyou.com
A. PLAY CLOTHES
Inspired by the cowgirl adventures of her grandmother, Kimberly McElhinney, '93, started Dude Girl apparel for active young women. This dress, in four colors, blends bamboo and organic cotton. Spur Dress, $94. dudegirl.com
B. STICK 'EM UP
Anna Conklin, '94, and her partner at Magpie Decorative Painting realized not everyone can afford custom murals or faux finishes. So they came up with Muralettes, removable decals, in four themes. Branch and Birds Muralette, $69. magpiepainting.com
C. DELIVERENCE
Sally Kate Welsh, '82, was enduring a bitter winter day by looking at vintage postcards when she dreamed up a way to put these talismans of nostalgia to work. Now four styles of Kate Ferrat handbags showcase the world's favorite places. The Classic, $228. kateferrat.com
D. DOWN TO EARTH
Women who want to shed their high heels can don Tieks, foldable leather flats that can fit in an evening bag. Kfir Gavrieli, '04, MS '06, MBA '08, started the shoe company with his sister, Dikla Gavrieli. In 19 colors, including Cardinal, $135. tieks.com
CORKING IDEAS
Judge for the reality TV show The Winemakers, Mark Oldman, '91, MA '93, JD '98, provides tips and consults 12 dozen celebrity wine lovers in suggesting "adventures beyond wine's usual suspects." Oldman's Brave New World of Wine (W.W. Norton, $19.95)
ANOTHER OPENING
Whether a bottle cap needs prying or unscrewing, the Nautilus keychain opener will serve. Dave Gustafson, '02, MS '04, designed this stainless steel opener for an engineering class. $14.99 including shipping. dgdesigned.com
E. STONE SOUL
Anna Rabinowicz, '93, MFA '99, MS '99, an associate professor at Parsons The New School for Design, creates giftware and jewelry, often using Brazilian agate. Kiva platter in rose quartz and gold, $375. rablabs.com
F. FIRST IMPRESSION
Using letterpress equipment from the 1920s, Elizabeth McCleneghan Weil, '04, MS '06, prints cards, stationery and custom invitations. PaperWheel Press operates out of her Portola Valley garage when Weil isn't working as an executive at Twitter. Birthday card, $4.50. paperwheel.com
G. EXTREME BAKEOVER
Responding to her son's diagnosis of celiac disease, Pam Gardiner Wellin, '79, set out to create tastier treats for the wheat-averse. She sells goodies—including gluten-free whoopie pies, $2.50—to specialty stores in Maine and by direct mail. glutenfreegus@gmail.com
H. FABULOUS BAKER GIRLS
Sisters Jennifer, '94, Rebekah, '96, MS '99, and Heather Sue Mercer use the motto "Live Life Richly. Indulge." for their Ruby et Violette bakery and Manhattan café. They ship elegant gift boxes of cookies; some have only-in-season flavors. Starting at 4 cookies for $17.95. rubyetviolette.com
I. TO MELT FOR
Honest Chocolates focuses on flavor and freshness, not packaging and pretension. Dana Packard, '79, MBA '92, runs a candy kitchen where the bonbons are hand-dipped—and some are flavored with Willamette Valley wines. $12 per half pound. honestchocolates.com
J. FLEECE OUT
Handmade in New Hampshire, LaBelle Cool Warm Hats are fleece toppers—in three sizes and several styles—designed by Jane (Beckwith) LaBelle, '73. Flapper hat, $25. coolwarmhats.com
K. IN THE MOOD
The zipper placement on this sleeping bag lets its occupant walk around the campsite. The lining printed with Kama Sutra images encourages zipping up together. Hip outdoor gear is made by Alite Designs, founded by Tae Kim, Gr. '99, Sam Homans, MFA '99, and Rob Nail, MS '99. Sexy Hotness Sleeping Bag, $149 or $159. alitedesigns.com
Courtesy Guava Family
A MOVEABLE HAVEN
When he looked at clunky, bulky "portable" cribs, Scott Crumrine, MBA '08, saw a problem that could be solved with the flexible frames and inflation technology used in kiteboarding gear. This soft 27-by-39-inch crib, with its air mattress and pump, fits in a backpack. Go Crib, $249.99. guavafamily.com
Courtesy Kaia Foods
Mmm, WHOLESOME
Raw-food enthusiast Nick Kelley,'00, left a finance job to found Kaia Foods (rhymes with papaya, evokes the Sanskrit word for body). Kaia makes sprouted buckwheat granola, flavored sunflower seeds and other snacks in a facility in Oakland. Fruit leather, $1.89. kaiafoods.com
TRAY CHIC
At the intersection of sustainability, portion control and bento culture, choosy parents find PlanetBox. The stainless steel lunchbox, adorned with colorful magnets, was developed by Robert (Gross) Miros, '93, and Caroline (Mitchell) Miros, '92. With case and one set of magnets, $59.95. planetbox.com
Nick Nacca/ElliptiGO
GOING GENTLE
When injuries meant Bryan Pate, '95, could no longer run, the businessman dreamed up a low-impact fitness solution. ElliptiGO, an 8-speed hybrid of bike and elliptical, designed by mechanical engineer Brent Teal, cruises at about 15 mph. In green, blue or black, $2,199. elliptigo.com
Courtesy Clean Bottle
BOTTOMS OFF
With recreation bottles, there's often the problem of a stinky, moldy cleanup. Dave Mayer, '01, solves it with the leak-proof, top-rack-dishwasher-safe Clean Bottle, which opens wide at both ends for easy scrubbing. Holds 22 ounces, $9.95. cleanbottle.com
CHOCOLATE SIPS
Deploying the cacao of their homeland, Venezuelan brothers Richard, MS '86, and Michael Antonorsi built a San Diego chocolate empire of three cafés and a production facility. Chuao Chocolatier laces drinking chocolate with such flavors as chili or clove. 12-ounce tin, $15. chuaochocolatier.com
Courtesy Zo-Li
TRAUMA-FREE TRIMS
Intrigued by the cast saw (which cuts plaster but stops at soft skin), Lawrence Shubert, '84, envisioned a better nail trimmer for infants. The battery-operated Buzz B grooms tender fingertips with an oscillating file pad, not nipping blades. $25. zo-li.com
Courtesy Lab31
MIRROR IMAGE
Maggie Birmingham, '94, founded Lab31 in Oakland to make handcrafted furniture. This right-size-for-one mirror comes in maple, walnut or white oak and features an inlay inspired by a tatting pattern. Temescal Mirror, $380. lab31.com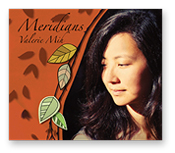 Courtesy Valerie Mih
LISTENING EASE
Valerie Mih, '92, designs apps (including Cat Chorus, in which tunes can be composed with meows), short films and digital storybooks, but her serene vocals and keyboards go best with a hectic day. Meridians, $8.91 at iTunes; $10.97 at cdbaby.com
L. CONFORT AND JOY
Scissors, paper, glue stick and playfulness constitute the artwork of Katie Mauro Zeigler, '95, MA '96. Her collages go into frameable artwork, apparel and stationery, some of it personalized. Tote bag, $30. ktblue.com
M. WHAT A MOUTHFULL
The journal Gastronomica, founded by Williams College professor Darra Goldstein, MA '76, PhD '83, addresses such rare topics as Third Reich caterers, bush meat, food patents and why the egg cream contains neither. These 365 pages collect some of the journal's best essays, poetry and artwork. The Gastronomica Reader (U. of California Press, $39.95)
N. ALL IN THE FINISH
Two decades ago, David Winslow Burling, '73, confronted job dissatisfaction as a corporate lawyer and survived an auto accident—and then chose the path of a master woodworker. At his studio near Santa Fe, N.M., he makes fine furniture and smaller pieces like this tray of maple and book-matched cherry, $65. burlingfurniture.com
KINDEST CUTS
After Lynn Deregowski, '94, MA '94, and Jenny Maxwell, '94, graduated with fuzzy majors, they started selling fuzzy pajamas. The novelty-print PJs, in flannel or poplin, are made in the United States. Haiku Cat flannel, $88. thecatspjs.com