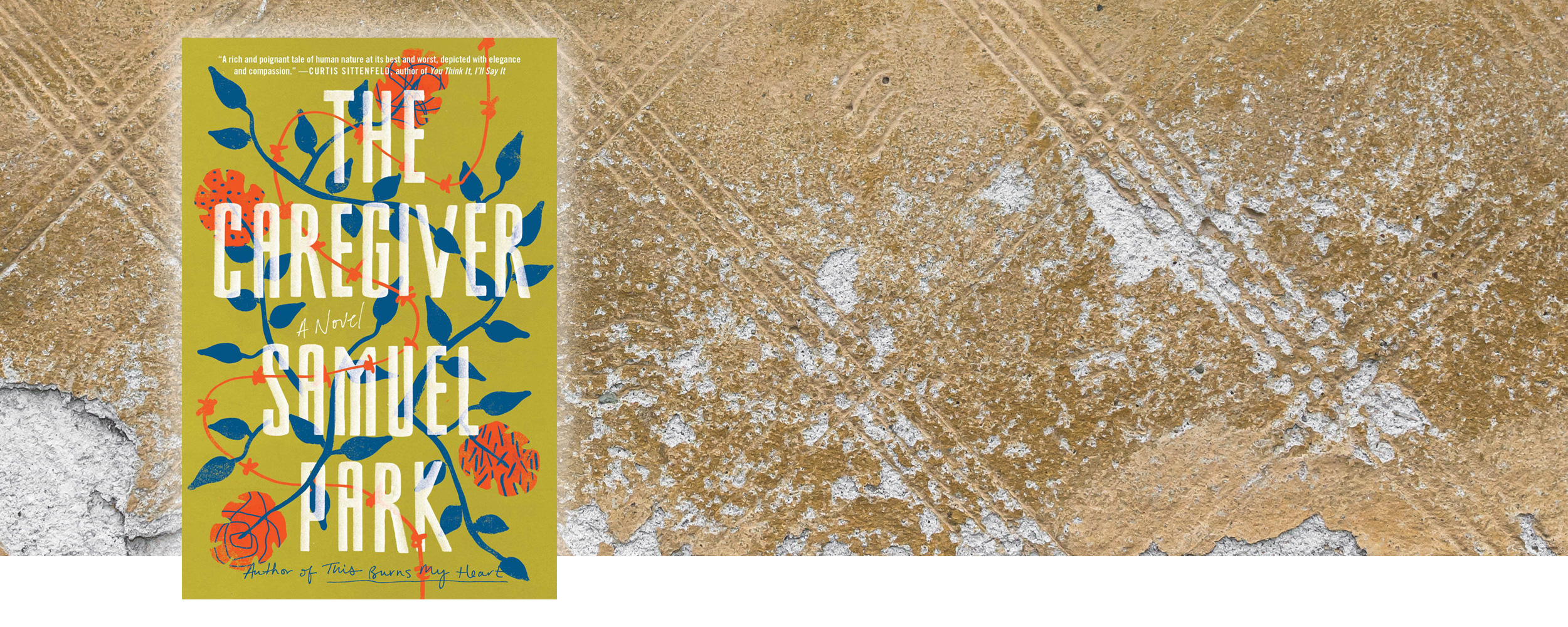 Motherly Love
The Caregiver, Samuel Park, '98, MA '98; Simon & Schuster. Novelist Samuel Park, author of the acclaimed This Burns My Heart, seeks to discover what abides and what is fleeting in human relationships in The Caregiver, his final novel. In 2017, having just finished the manuscript, he succumbed to stomach cancer after a battle he described poignantly—and numerically—in a New York Times op-ed, "I Had a 9 Percent Chance. Plus Hope." 
The Caregiver alternates between '90s-era Bel Air and '70s Rio de Janeiro, juxtaposing protagonist Mara Alencar's work as an undocumented caregiver for a cancer-stricken woman with Mara's mother's involvement in political intrigue under the military dictatorship in Brazil. 
Some aspects of Park's biography work their way into the novel. The age and illness of Mara's client, Kathryn, mirror his. Mara's native Brazil is also where Park was born in 1976, to Korean émigré parents, before his family relocated to Southern California—a fact that makes it seem like Park's parting note is also, in a sense, his way of coming full circle.
In Bel Air, Mara tries to stay afloat in a new and seemingly charmed environment, a contrast to the violence and poverty of her upbringing. She describes the experience of feeling "surprised by America every day" in material terms: "Everyone drove cars, and they exchanged them for new ones more than once in a lifetime." 
All the while, she grapples with the mixed legacy of her mother, Ana. Mara's work as a caregiver, and Kathryn's impulse to mother her in return, together make Mara reconsider her feelings toward her mom. "Ana, too, had suffered," she thinks while watching a sleeping Kathryn. "I just couldn't forgive her for what she'd done to me."
As Mara learns more about the decisions Ana made while caught up in the struggle between left-wing student rebels and the right-wing military government, and the violent consequences of those choices, she begins to think of her mother as a woman who made mistakes but did her best, rather than as a superhuman or villain. Still, the novel reminds us, in a life that can be unexpectedly cut short, sometimes there's not time to rectify the mistakes we make. As one character puts it, "Sometimes you have to get it right the first time."—Nick Burns, '18 
'Empathy represents a crucial check on action—placing a deep understanding of and concern for the human condition next to data that can lead to decisions that support the wellbeing of all.' 
—JOHN HENNESSY, former Stanford president, in Leading Matters: Lessons from My Journey; Stanford Business Books.
You Are Mighty: A Guide to Changing the World, CAROLINE PAUL, '86; Bloomsbury. Kids are fierce change agents. Whether they're passionate about animal rights or politics, the environment or social justice, they can use Paul's handbook to learn how to turn their emotions into action. Workbook exercises help kids research an issue, make a protest sign, start a petition, organize a boycott, harness social media and more. Anecdotes about real kids who have made a difference will inspire the tween audience they're written for—as well as other readers.
A River of Stars, VANESSA HUA, '97, MA '97; Ballantine. This debut novel tells the tale of Scarlett Chen, whose pregnancy by a married lover must remain a secret. At his insistence, Chen leaves China for a home for unwed mothers in Los Angeles. Her escape from the home, underground travels and a fake marriage are among the extreme measures she undertakes to ensure her baby's U.S. citizenship. As the world struggles with immigration, this story reminds us of the universality of human longing for a better life.
The Cost of Our Lives, LINDA GONZÁLEZ, '80; WiDo Publishing. When González was 16, a young boy named Miguel appeared at her family's Southern California home, triggering a series of irreversible discoveries and shattering her picture-perfect notion of her family. This riveting memoir explores the complexities of what it means to be a familia despite betrayals, borders and deaths. As the characters unite across physical and emotional barriers, we're reminded to tackle obstacles in our relationships with courage and compassion.
Breasts: The Owner's Manual, KRISTI FUNK, '91; Thomas Nelson. Funk, a breast surgeon who counts Sheryl Crow and Angelina Jolie among her patients, tackles such topics as nutrition, genetics and treatment with rigorous research, a holistic attitude and a dose of sassy humor: "I know some of you aren't numbers people; you make decisions from your gut, and I hear it saying, 'Take that breast off, girl. The other one tried to kill you.'"

Battle Behavior
The Military Enlightenment: War and Culture in the French Empire from Louis XIV to Napoleon, Christy Pichichero, PhD '08; Cornell U. Press. The violence of war may, at first glance, seem at odds with the Enlightenment. But as George Mason University assistant professor Pichichero demonstrates in her thoroughly researched new book, the military was itself a crucial site of transformation in 18th-century France. In fact, the Enlightenment's critical philosophical spirit not only pervaded the military, creating a more humane culture of war, but also led to positive societal changes that we can see today in the Geneva Convention, the treatment of PTSD, and many more advances in the long struggle to raise up the most fallen of the human arts.
Literary Set
Imagining a Great Republic, Tom Cronin, MA '62, MA '64, PhD '69; Rowman & Littlefield.
The Crime of Aggression, Humanity, and the Soldier, Tom Dannenbaum, '03; Cambridge U. Press.
Crash Course, H. Bruce Franklin, PhD '61; Rutgers U. Press.
The Proposal, Jasmine Guillory, JD '02; Berkley.
India and the Patent Wars, Murphy Halliburton, '86; Cornell U. Press.
Shout to the Lord, Ari Y. Kelman, associate professor, Graduate School of Education; NYU Press.
Gods and Robots, Adrienne Mayor, research scholar, classics dept.; Princeton U. Press.
The Ghosts of Gombe, Dale Peterson, MA '69, PhD '77; UC Press.
How a Mountain Was Made, Greg Sarris, MA '81, MA '88, PhD '89; Heyday.