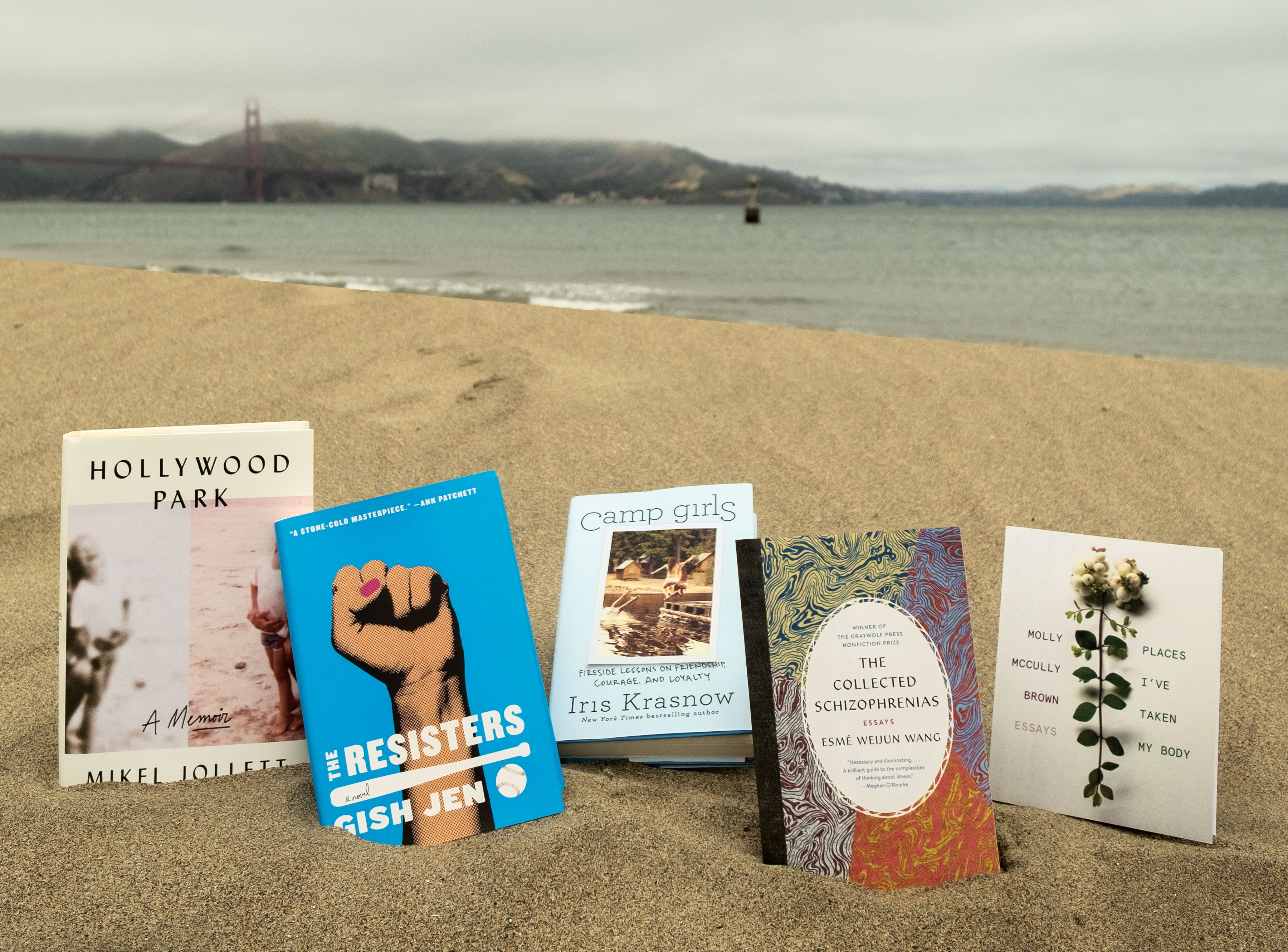 We Recommend: A Great Escape
Hollywood Park, Mikel Jollett, '96; Celadon Books. Child of the Synanon cult, Stanford alum, journalist and lead singer of the Airborne Toxic Event, Jollett proffers the antidote to boredom.
The Resisters, Gish Jen, Gr. '80; Knopf. Welcome to AutoAmerica, a dystopia that's strangely familiar and just as unsettling, where too many are born with three strikes against them. 
Camp Girls: Fireside Lessons on Friendship, Courage, and Loyalty, Iris Krasnow, '76; Grand Central Publishing. What better time to reminisce about the tippy canoes, sticky songs and sweet freedom of summer camp?
The Collected Schizophrenias, Esmé Weijun Wang, '05; Graywolf Press. Catch a prismatic glimpse into a life fueled by a desire to achieve and colored by, Wang says, "the archetypal disorder of lunacy."
Places I've Taken My Body, Molly McCully Brown, '12; Persea Books. It's tempting to finish the book in one go, but don't. This poet's essays on moving through life with cerebral palsy are worth savoring.