Few things are better than a summertime escape (into a great book). We asked a few faculty members, Stegner fellows, and alumni authors what they recommend diving into.
Add their recommendations to your Goodreads list
Contemporary Fiction
Such a Fun Age by Kiley Reid, G.P. Putnam's Sons (2019)
"A humorous, poignant novel about race, class, and privilege. It'll make you laugh and make you think." 
—Brit Bennett, '12, author of The Vanishing Half
Read our 2023 story on Bennett
---
Mystery
The Violin Conspiracy: A Novel by Brendan Slocumb, Anchor (2022)
"A fun read for anyone who loves classical music and also enjoys a good mystery. Slocumb is himself a gifted concert violinist, so he knows of what he writes as he depicts the protagonist, a violinist whose priceless violin turns up missing. The fact that both author and protagonist are African American made this an even richer read for me."
—LaDoris Hazzard Cordell, JD '74, author of Her Honor: My Life on the Bench . . . What Works, What's Broken, and How to Change It
Read Cordell's 2023 essay in STANFORD and our review of Her Honor
---
Fantasy
Sea Change by Gina Chung, Vintage (2023)
"Tender of heart and sharp of wit, Chung's enchanting debut about Ro and her mall-aquarium octopus BFF is a balm to the lost child in us all. Although so much of the book is about people leaving—Ro's father vanishes into an ocean vortex, her boyfriend volunteers for a literal mission to Mars, and her best friend outpaces her in life's traditional milestones—when one finishes the book, the overwhelming feeling you'll have is that of knowing what it means to stay."
—Jemimah Wei, Stegner fellow
---
Young Adult
You Don't Have a Shot by Racquel Marie, Feiwel & Friends (2023)
"An exciting YA summertime romance book that's about rival soccer players Valentina and Leticia, who come together to co-captain a team—and fall in love in the process. I loved it so much—it has heart and tenderness, and the characters are truly lovable."
—Christina Li, '21, MA '22, author of Ruby Lost and Found
Read our 2021 story about Li and other young authors
---
Historical Fiction
The Love Songs of W.E.B. Du Bois by Honorée Fannone Jeffers, Harper Perennial (2021)
"I loved this novel! The story spans several generations, during which time America and the characters go through epochal change. When I put the book down, I was shocked to find it was just Tuesday—only a compelling story can stop time this way."
—Abraham Verghese, professor of medicine and author of The Covenant of Water
Read our 2009 profile of Verghese
In the Distance by Hernan Diaz, Coffee House Press (2017)
"[This is] the story of a young Swedish immigrant who becomes separated from his brother and proceeds to wander the deserts and plains of the 19th-century West for years trying to get back to him. Diaz pulls off a kind of miracle in this book. It is as brisk and eventful and colorful as any Western could be, but also a profound meditation on what human life is when lived in a state of near total alienation, without access to a common tongue. The same miracle occurs, in a different way, in Diaz's follow-up novel, Trust. I love books like these: the ones that tell a great story and also resonate on higher intellectual frequencies."
—Mark McGurl, professor of English and author of Everything and Less: The Novel in the Age of Amazon
Read our review of Everything and Less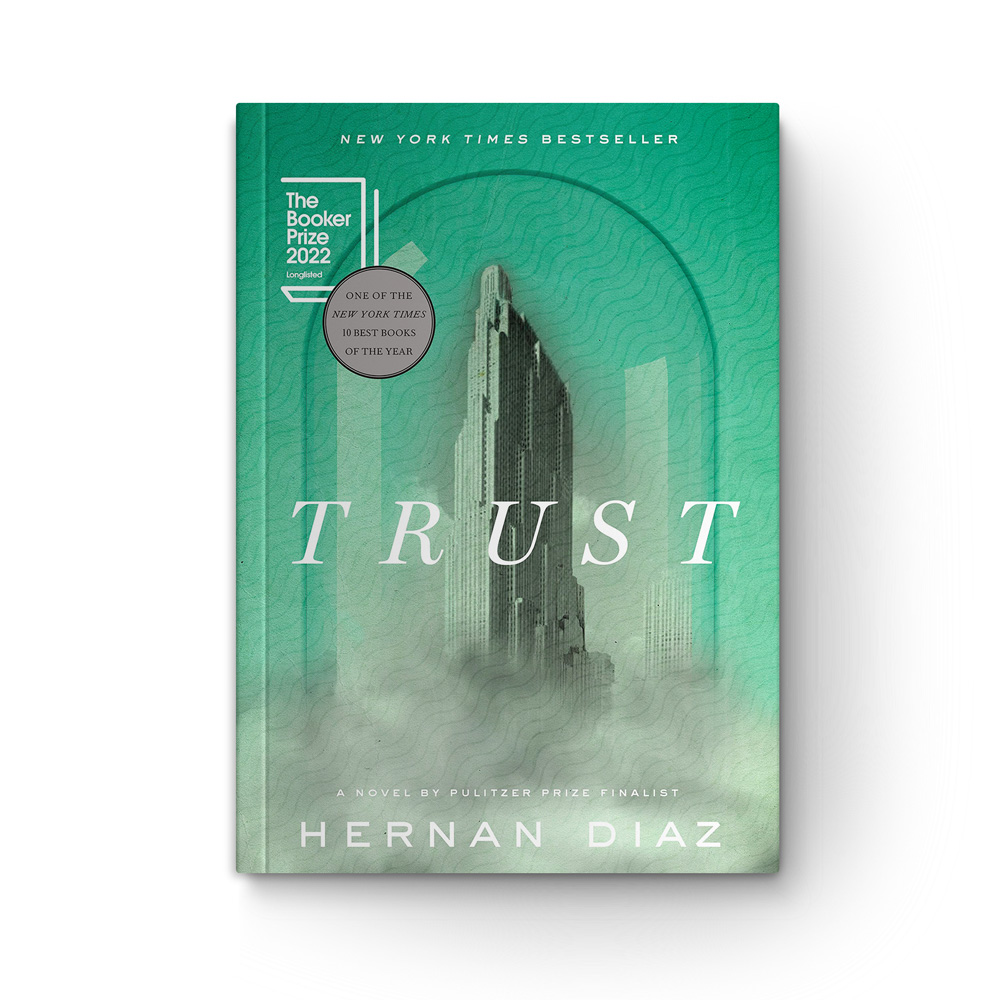 Trust by Hernan Diaz, Riverhead Books (2022)
"A fascinating story of power, wealth, personal relationships, and unreliable narrators. It is an exciting read with puzzles within puzzles and new twists in each section."
—Myra Strober, professor emerita of education and co-author with Abby Rubin Davisson, MA '08, MBA '08, of Money and Love: An Intelligent Roadmap for Life's Biggest Decisions
---
Social Science     
Selfless: The Social Creation of "You" by Brian Lowery, professor at the Graduate School of Business, Harper (2023)
"This book helps us understand why we, as individuals, are who we are. It uses foundational social science theories and principles to make the compelling case that our sense of self is a collaborative project. It also reminds us of our responsibility to ourselves and each other as we undertake that project."
—Tomás Jiménez, professor of sociology and co-author of States of Belonging: Immigration Policies, Attitudes, and Inclusion
---
Memoir
The Deeper the Roots by Michael Tubbs, '12, MA '12, Flatiron Books (2021)
"If you want to feel the power of family again—those who raise us and those we find to grow with—please read this book. If you want to see Stanford as if for the first time, through the eyes of a low-income freshman finding and building an intellectual home with us, please read this book. If you want to see Palo Alto as if for the first time, through the eyes of a young Black man, please read this book. If you want to see California again, through the eyes of a child, then city council member, then mayor of Stockton (our state's most diverse city and a window into our global roots), please read this book. Above all, if you want to learn the moral power to be found in our new generation of political leaders, please read this book. When you do, you'll want a pen to mark the brilliant writing and a tissue to dab your eyes."
—Michelle Wilde Anderson, professor of law and author of The Fight to Save the Town: Reimagining Discarded America
Read our 2022 story on Anderson's work and her book
---
Food
Black Food: Stories, Art & Recipes Across the African Diaspora, edited and curated by Bryant Terry, 4 Color Books (2021).
"Through recipes and poignant essays, Black Food provides a fascinating, salivating, and much-needed cultural context for how West African culinary traditions are expressed in the Americas. Reading this book will make you feel like you were enthusiastically welcomed to a family reunion . . . even though you're not actually related to anyone."
—Adrian Miller, '91, author of Black Smoke: African Americans and the United States of Barbecue 
Read our 2021 profile of Miller
---
Poetry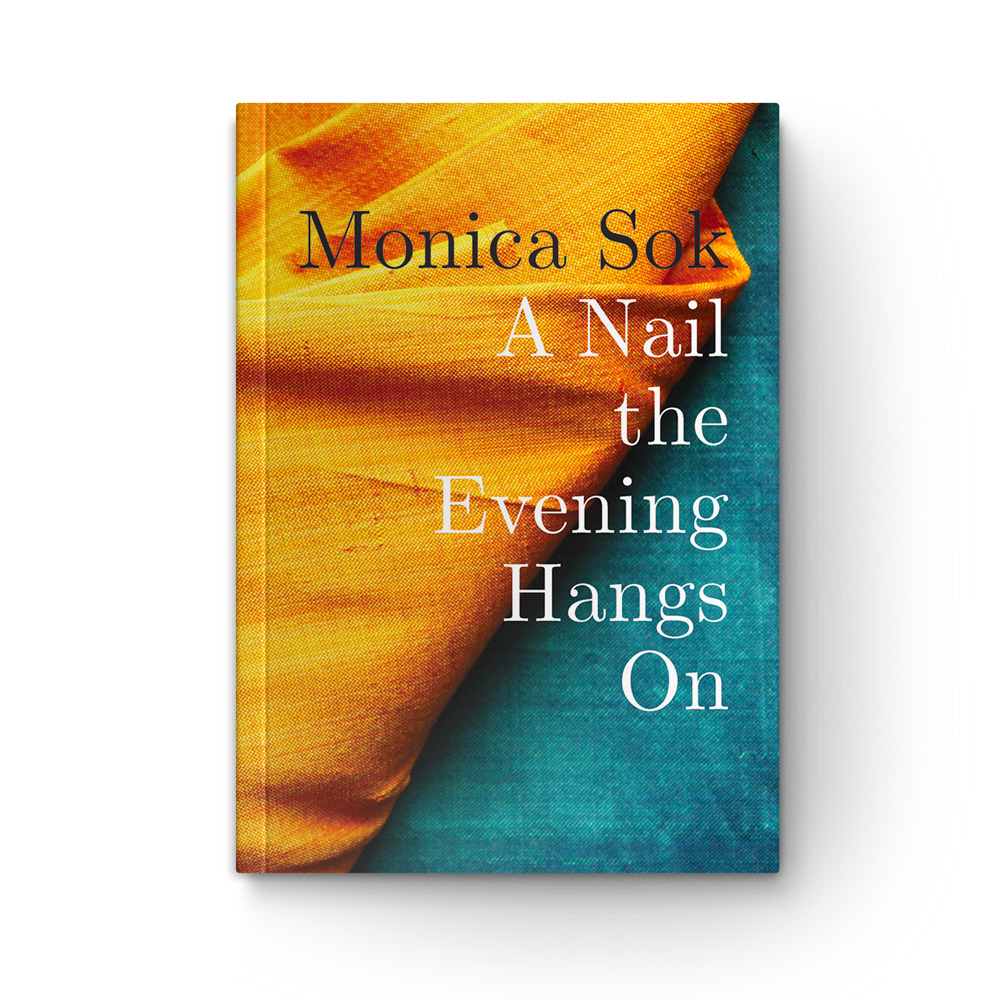 A Nail the Evening Hangs On by Monica Sok, former Stegner fellow, Copper Canyon Press (2020)
"From Lancaster to Phnom Penh to New York City, Sok—a former Stegner fellow and Jones lecturer at Stanford—weaves tender moments between people carrying the aftershocks of war with poems that ask us to consider the construction of collective memory. There's the immigrant father teaching his child to read; the child remembering her grandmother's hair as water that feeds the animals; the little girl burying a sweet potato. Sok transforms the Khmer Rouge into mosquitoes and urges us not to look away, saying, 'They forget, don't forget.' As we grapple with new griefs and puzzle over the American practice of moving quickly through mourning, Sok's poems invite us to stay a while longer, and to sit with loss."
—Seema Yasmin, clinical assistant professor of medicine and author of What the Fact?! Finding the Truth in All the Noise
---
Short Story Collections
If I Survive You by Jonathan Escoffery, former Stegner fellow, MCD (2022)
"If you haven't read Escoffery's debut collection about a Jamaican family in Miami—which in these tales is a city flourishing with culture and immigrant hustle, and unsettlingly different from the one we think we know—now is the time. These superb stories will break your heart, make you laugh, and dazzle you with their prose, leaving you wanting more from an important and much-needed voice in literature."
—Kyle Edwards, Stegner fellow and author of the forthcoming Neechi Story
Night of the Living Rez by Morgan Talty, Tin House (2022)
"I've been recommending this interlinked short story collection that centers around a Penobscot community in Maine. By turns heartbreaking and hilarious, the stories offer kaleidoscope glimpses of protagonist David's life, from childhood into adulthood."
—Vanessa Hua, '96, MA '97, author of Forbidden City: A Novel
The Haunting of Hajji Hotak and Other Stories by Jamil Jan Kochai, Viking (2022)
"I think this is one of the best books of the past decade—truly."
—Rabia Saeed, Stegner fellow
---
Plus, check out . . . 
His Name Is George Floyd: One Man's Life and the Struggle for Racial Justice by Toluse Olorunnipa, '08, MA '09, and Robert Samuels, Viking (2022), winners of the 2023 Pulitzer Prize for general nonfiction.
The Immortal King Rao by Vauhini Vara, '04, W.W. Nortan & Company (2023), runner up for the 2023 Pulitzer Prize for fiction.