What if Only
10%

of Our Waste Went to the Landfill?

Sizing up the university's zero-waste ambitions.

Design consulting by Nigel Holmes

Illustrations by Michele McCammon

March 2019

In a sustainability officer's perfect world, every piece of waste we generate would be reused, recycled or composted—nothing would need to exit the "circular economy" of materials for the landfill. Getting to zero is a bit of a utopian dream, but what if only 10 percent of waste went to the landfill? That's the university's "zero-waste" goal, which it plans to meet by 2030.

Here's how Stanford is doing now, and how it might realize its trashiest ambitions.
34,990
people on campus
21,847
tons of waste in 2017
Eiffel Towers
That's the weight of
3
Eiffel
Towers
The goal is to divert
90%
from the landfill by 2030, leaving only
10%
trash.
'[If] we look at what's in the landfill, that's really where the answer is.'

—Fahmida Ahmed Bangert, director of sustainability and business services
What Gets Reused, Recycled or Composted
Yard Waste
4,671 tons
Food
3,219 tons
Building Materials
2,529 tons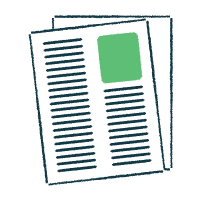 Paper
2,242 tons
Plastics, Glass, Metal
833 tons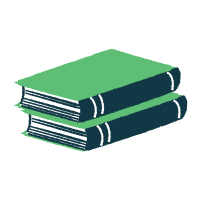 Clothing, Books, Furniture
162 tons
Electronic Scrap
119 tons
How to Get There
Stanford has nearly halved its landfill tonnage since 1998 through aggressive education and waste management practices. What can it do next?
Reduce and Reuse
Resell more of the equipment and furniture no longer needed by campus departments.
Expand food donation programs.
Encourage faculty, staff and students to reduce their use of disposable materials.
Purchasing and Contracts
Require the purchase of goods and services that can be repaired, recycled or composted (e.g., ask campus restaurants to use compostable tableware).
Recycle and Compost
Improve compost collection (e.g., the stadium doubled its trash diversion rate in 2016 by adding compost bins during football season).
Expand laboratory recycling programs, targeting supplies such as lab gloves and cardboard.
Education and Outreach
Continue education efforts across campus so people recycle, reuse and compost properly. Only 23 percent of what goes into the landfill today belongs there.
Broaden use of My Cardinal Green, a personalized sustainability portal and incentive program that helps faculty, students and employees manage their conservation behaviors.
Yanichka Ariunbold,
'21
, is an editorial intern at STANFORD.