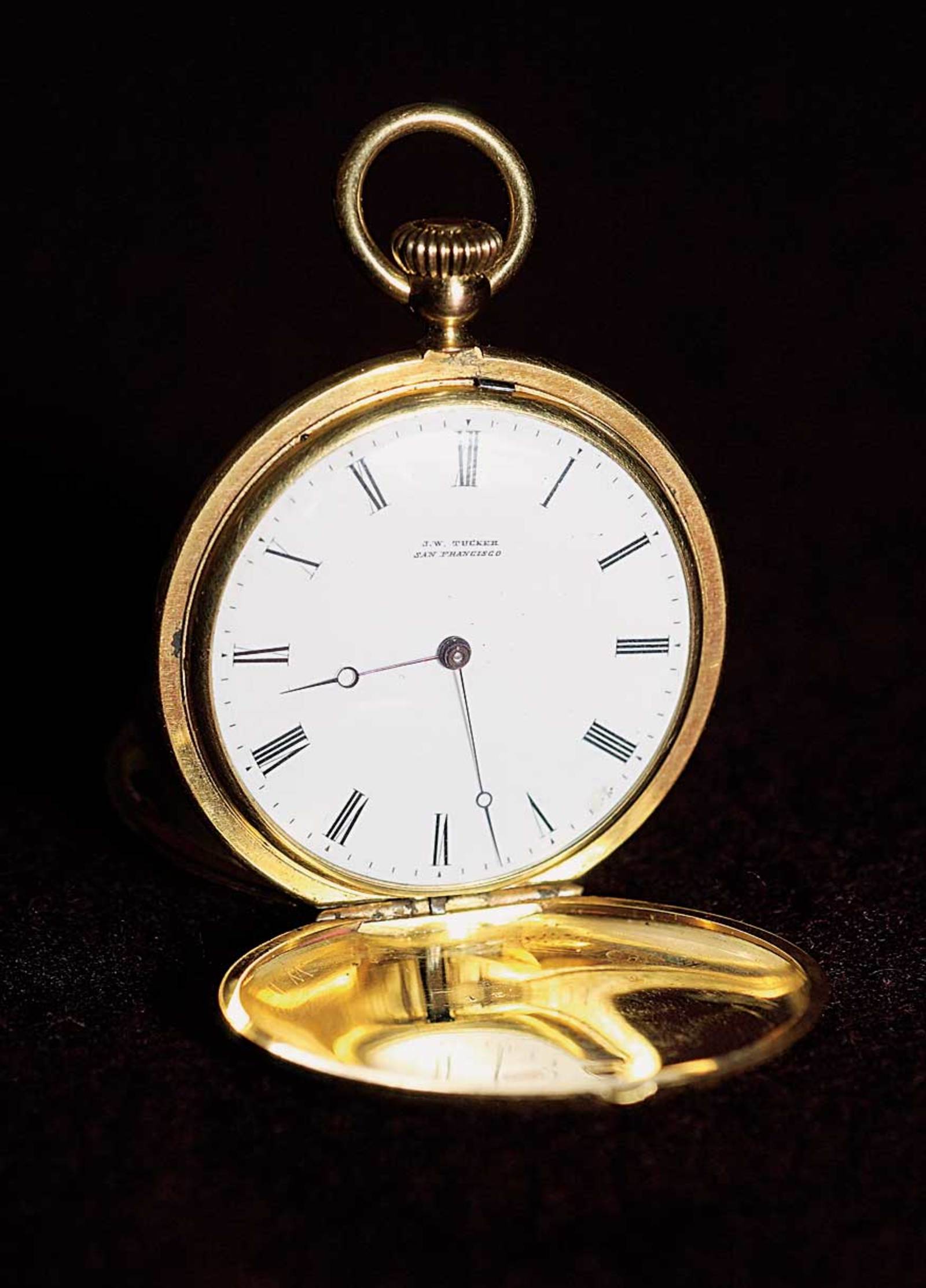 In October, software engineer and philanthropist Pierre Schwob spied a beautiful diamond-studded 18-karat-gold watch for sale on eBay and just knew it belonged at Stanford.
That's probably because it was once owned by Jane Stanford.
The antique Patek Philippe timepiece, which Schwob nabbed for $28,000, was a gift from Leland Stanford to his wife on New Year's Day 1868. Thirty-five years later, with a fledgling university to support, Mrs. Stanford may have included the watch in a collection of jewelry earmarked for fund raising. If that was the case, the watch likely left the University's possession between 1906 and 1908.
Linda A. Cicero/ Stanford Archives
Last year, the peripatetic pocket watch resurfaced in the possession of a Pennsylvania jeweler, who put it up for auction. Schwob, an ardent Stanford supporter, was thrilled to donate the bit of history to the Farm. He set only one condition: that the watch not be sold again.