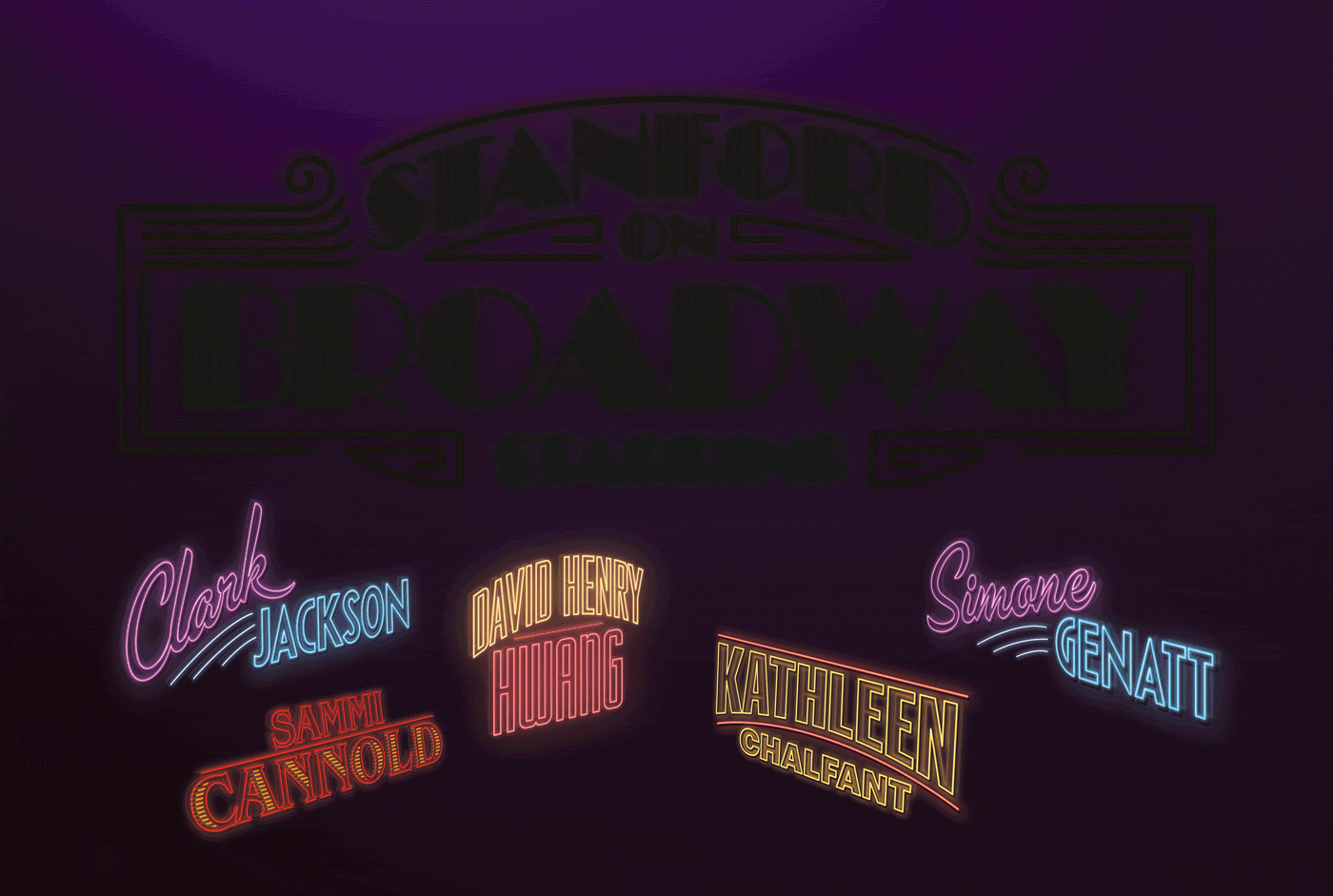 by

Photography by Ashton Worthington

Typographical Illustrations by Luke Lucas

Sammi Cannold grew up there. Clark Jackson headed there after grad school. David Henry Hwang wrote a play in college that landed on a street nearby. Simone Genatt made the decision to head there while standing on a mountaintop in Aspen, Colo. And Kathleen Chalfant became a regular more than four decades ago.
‍
All five of these Stanford alumni have made their way to Broadway, the pinnacle of American theater.
‍
"It's not simply a matter of talent," says Harry Elam, Stanford's vice president for the arts and senior vice provost for education, who has spent his academic career studying and teaching theater. "You have to be a junkie for it. You have to love it so much that there is nothing more important. There is nothing else."

Since the 2015 arrival of Hamilton on Broadway, American theater has been having a moment, says Elam. New audiences are awakening to the storytelling that happens when music meets history meets drama.

"The power of theater is something that has lasted through time," says Elam. "The idea of being able to use the space, that live contact between actor and audience—something magical, powerful and dynamic can happen in that interchange."

Cue the lights.
the Playwright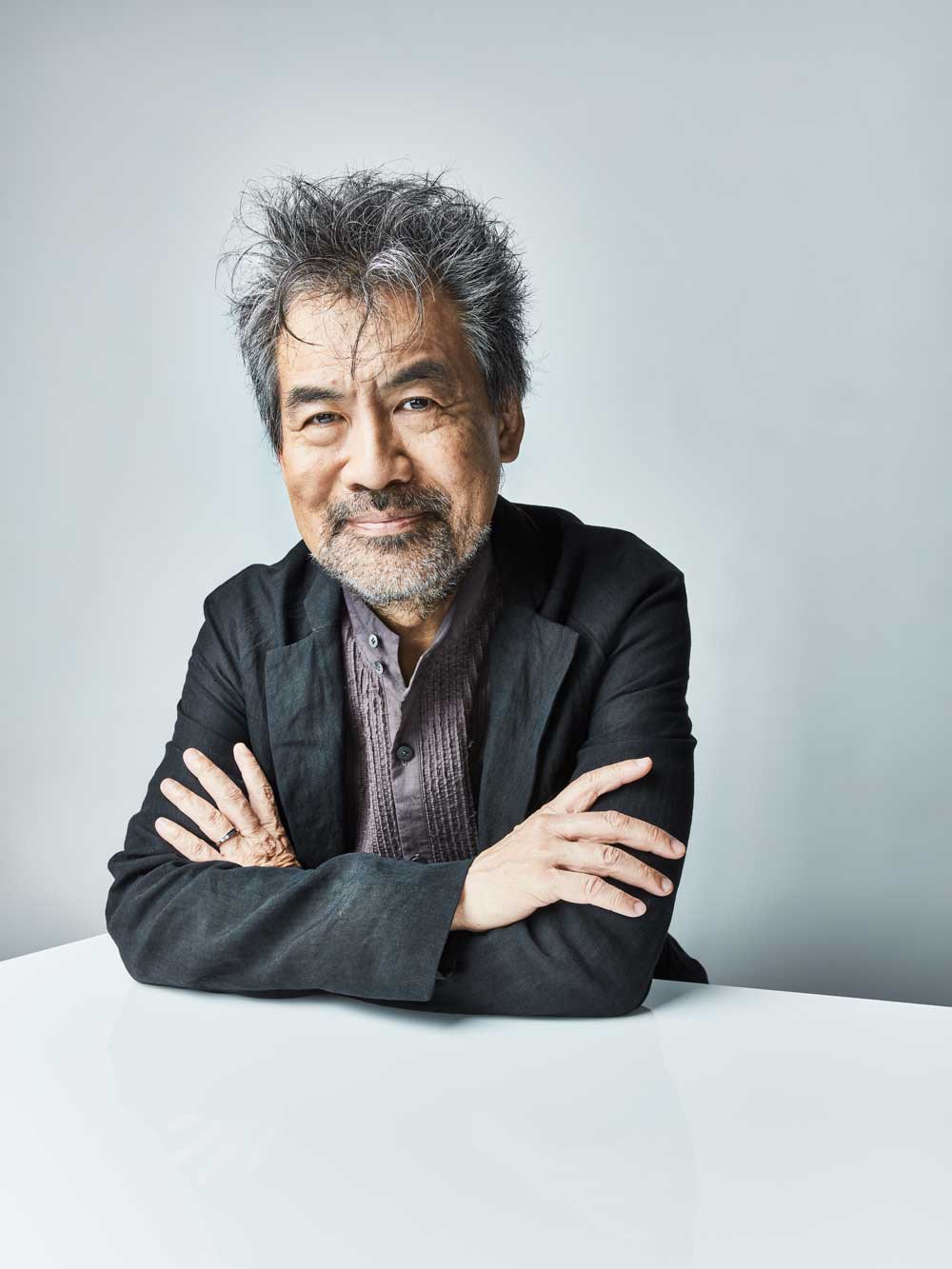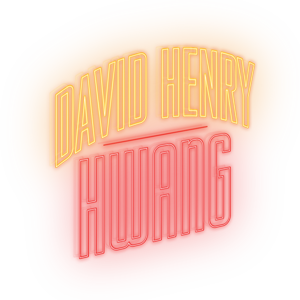 David Henry Hwang wrote FOB to be performed in Okada, the Wilbur Hall dorm where he lived at the time. Fourteen months later, it opened off-Broadway at the Public Theater in New York. At the 1981 Obie Awards, which honor off- and off-off-Broadway productions, Hwang took home the award for Best New American Play. He had graduated from Stanford two years before.

"Yeah," he says. "I was able to get out of the starting gate pretty quickly."

Hwang, '79, may be understating the influence of FOB, which contrasts the experiences of established Asian-Americans with those who are "fresh off the boat." The play was honored again this year at the 2018 Cairo International Festival for Contemporary and Experimental Theater.

When he found out about the recent award, he says, his reaction was, "Guys, I wrote that when I was 20!"

Hwang attributes his early success to his mentor at Stanford, English professor and author John L'Heureux. "David had seized on that intangible element that is so hard to teach: the way conflict makes drama work," L'Heureux recalls. Even as a neophyte, L'Heureux says, Hwang needed only a suggestion about what wasn't working before he would dive into revising.

Hwang's newest show, Soft Power, on which he collaborated with Tony award–winning composer Jeanine Tesori, is not exactly a play, and it's not exactly a musical. It is a play with a musical "lurking within," as the Los Angeles Times put it, calling it "big, bold, overly complicated and spectacularly unique." With characters ranging from a Hwang alter ego called DHH to Hillary Clinton, the show tackles themes from the personal to the artistic to the geopolitical.

"We didn't know when we were working on it whether, when you finally put it in front of an audience, they were going to be able to follow the story," Hwang says. He is tweaking Soft Power based on feedback from early runs in Los Angeles and San Francisco, and expects it to find its way to New York in the coming months.

In one of Soft Power's intertwining West-meets-East themes, DHH is stabbed in the neck by a stranger and grapples with the possibility that it may have been a hate crime. This plotline is based on something that happened to Hwang in 2015 as he was walking home in New York City. As he reeled from the severing of his vertebral artery, Hwang thought, "This is how you die."


'Even the idea that the stabbing may have been racially motivated—that's an idea that's very hard for me to accept as David in the room with you, but I can digest it more via the work.'

‍Hwang wrote the traumatic experience not only into Soft Power but also into an episode of The Affair, the Showtime program for which he is a consulting writer. (Hwang works both on Broadway and in Hollywood, and directs Columbia University School of the Arts' MFA program in playwriting.) It was his way of processing the trauma, he says.

"Even the idea that the stabbing may have been racially motivated—that's an idea that's very hard for me to accept as David in the room with you, but I can digest it more via the work."

Asian-American identity is the through-line that connects much of Hwang's work. His parents were both born in China, then met and married in Southern California. "A lot of the emphasis as I was learning to write came from [my] subconscious," Hwang says. "I started finding these themes appearing on the page, themes that I didn't know I was interested in, like immigration and assimilation and classic cultures."

Hwang's first and perhaps most famous Broadway show, M. Butterfly, about the relationship between a French diplomat and a Chinese opera singer, won the 1988 Tony for Best Play. His second, Face Value, closed in previews—a Broadway low point that he says is shared only with Suzanne Somers's failed production of The Blonde in the Thunderbird.

"I think failure is really important," he says, well aware that it can catalyze future success. His later plays include Yellow Face, an Obie Award winner and a finalist for a Pulitzer Prize, and Chinglish, named Best New American Play by Time magazine.

His most critically acclaimed works tend to depart from traditional playwriting structures. Yellow Face takes the form of a "stage mockumentary" in which DHH mounts his Broadway flop, Face Value. Chinglish relies on projected subtitles to give voice to a character that speaks only Chinese. And now, within Soft Power, a musical takes flight.

"People tend to focus on the content of the plays and the themes of the plays, which is understandable, and the idea that I'm an Asian-American playwright, which is true," Hwang says. "If the work lives on after I'm gone, maybe the thing that people will start to focus on is the degree to which I've tried to play with form, because I think that every play of mine has had a particular formal experiment.

"I guess I like the challenge," he says. "I am really interested in expanding what it is that theater can do."
the DIRECTOR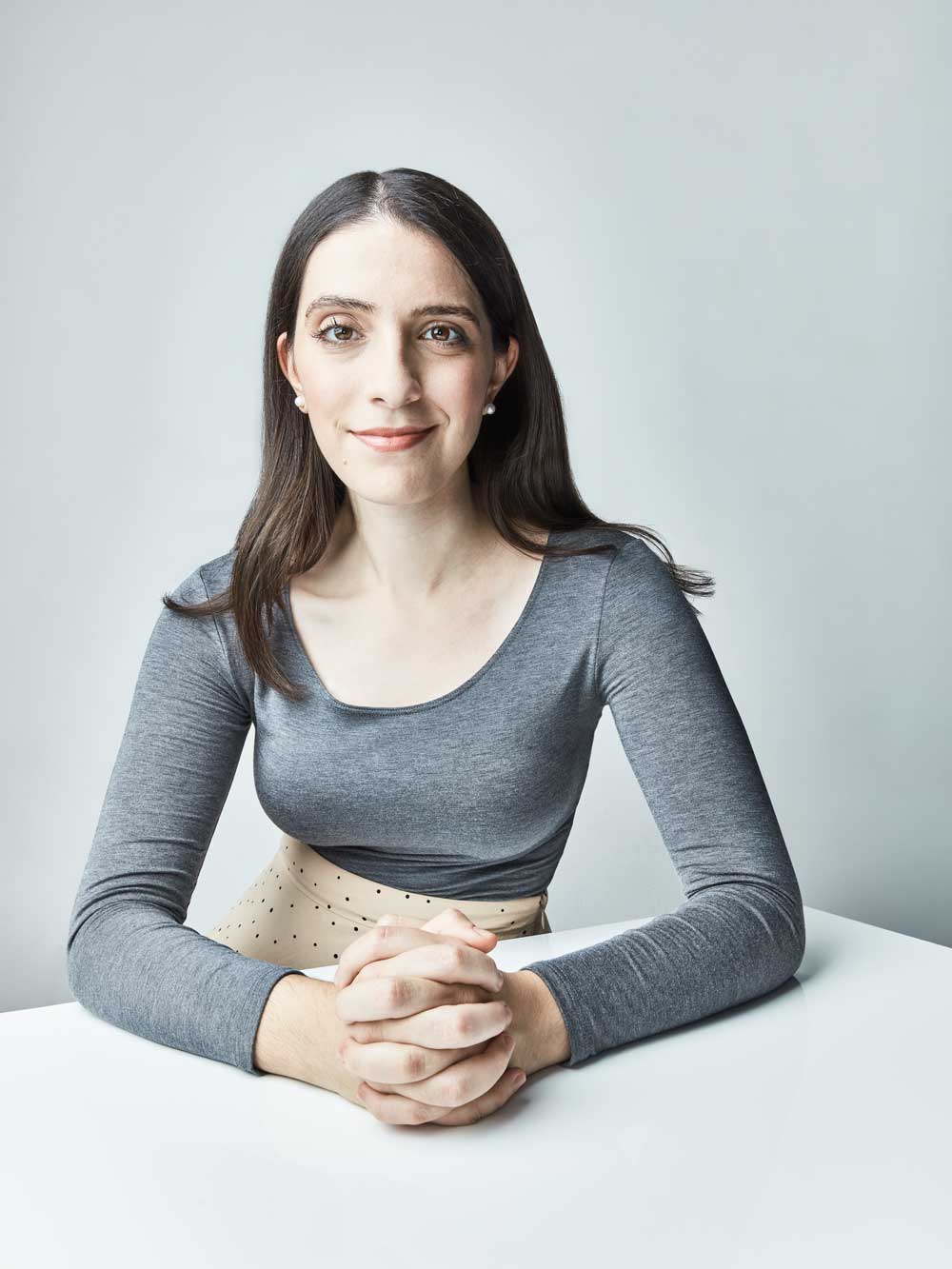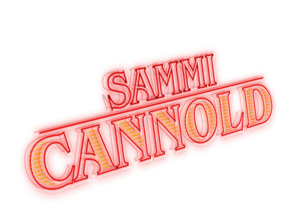 At age 3, Sammi Cannold was arranging hotel shampoo bottles on the bathroom counter to create miniature theatrical productions. Sometimes mini Tabasco bottles also joined the cast.

"I was a wannabe," says Cannold, '16. "I was fortunate that somehow that very strange fascination actually channeled into a real career."

That "real career" is directing on Broadway and off, where Cannold is making a name for herself with productions such as a revival of Ragtime, staged on Ellis Island, and the world premiere of Endlings, a story of three elderly female Korean seafood divers, coming in February to the American Repertory Theater.

The daughter of Dori Berinstein, a Broadway producer, and Mitchell Cannold, a television and film producer, Cannold sat in the mezzanine during her mom's rehearsals, learning the lingo and experiencing the adrenaline of the theater long before she was old enough to fully understand it. She is well aware of the advantages her background confers.

"I was so scared that people would think of me as 'that kid who's the producer's daughter and had a leg up,' " she says. "So when I first decided to direct, my mom was like, 'Let me produce some of your stuff,' and I was like, 'No, absolutely not!' "

Today, Cannold and her mother are working on their first joint project: a musical adaptation of A Kim Jong-Il Production, the true story of a South Korean film director and an actress who were kidnapped as part of a North Korean plot to revitalize its film industry. (Mother and daughter joke about how the vernacular is shifting from Sammi being "Dori's daughter" to Dori being "Sammi's mom.")

"I so respect her talent and her vision for storytelling," says Berinstein. "Sammi has extraordinary potential to create things that don't already exist. I am not pushing, so wherever her dreams take her is fine with me."

At Stanford, Cannold intended to study arts education but fell in love with drama. By sophomore year, she was working with At the Fountain Theatricals, a student-run group, developing her unique version of the musical Violet.

The story centers on a young woman who takes a Greyhound bus to visit a televangelist in Oklahoma, hoping he can rid her of a disfiguring facial scar. Cannold staged the show on an actual bus (Stanford's Marguerite shuttle), making stops along the way in dorm lounges. She'd put on her headphones and listen to the soundtrack while riding around for hours on the Marguerite.

"Between classes I'd just hop on the bus and stage an act," she says.

'Theater makes me so happy. I think I am very strange in that I really don't have something outside it that I want to do. I go to bed thinking about theater, and I wake up and I start thinking about theater.'


‍When a summer internship led to a job offer at the American Repertory Theater in Boston, Cannold decided to graduate early from Stanford to take it. The company's vision was a perfect fit: to expand the boundaries of theater through immersive audience experiences.

A.R.T.'s Natasha, Pierre & The Great Comet of 1812, for which Cannold was associate director, involved transforming the theater into a Moscow nightclub with actors roaming through the audience passing out pierogi.

While she concedes to being too young to have completely developed her own artistic approach, Cannold is clear on what compels her today. "I'm most interested in marrying stories with sites and seeing how those stories can be experienced with an added dimension when in nontraditional settings," she says.

Her 2016 staging of a one-night concert of Ragtime took place on Ellis Island; attendees and actors had to take a ferry to get there. Now, she and collaborators are working to launch a full-scale production of the show in the immigration station's registry room.

"We know how immigrants historically entered that hall, and the song 'Shtetl Iz Amereke' tracks them doing the same," she says. "To me, it's the perfect opportunity to replicate that exact movement in the exact room it transpired in to rather literally bring history to life."

In the future, Cannold says, she'd like to take her directing expertise to a much bigger stage, perhaps the opening of the Olympics. She loves "orchestrating massive amounts of people working toward a common goal to tell a story.

"Theater makes me so happy," she says. "I think I am very strange in that I really don't have something outside it that I want to do. There is a certain subset of people who are that way. I go to bed thinking about theater, and I wake up and I start thinking about theater."
the ACTOR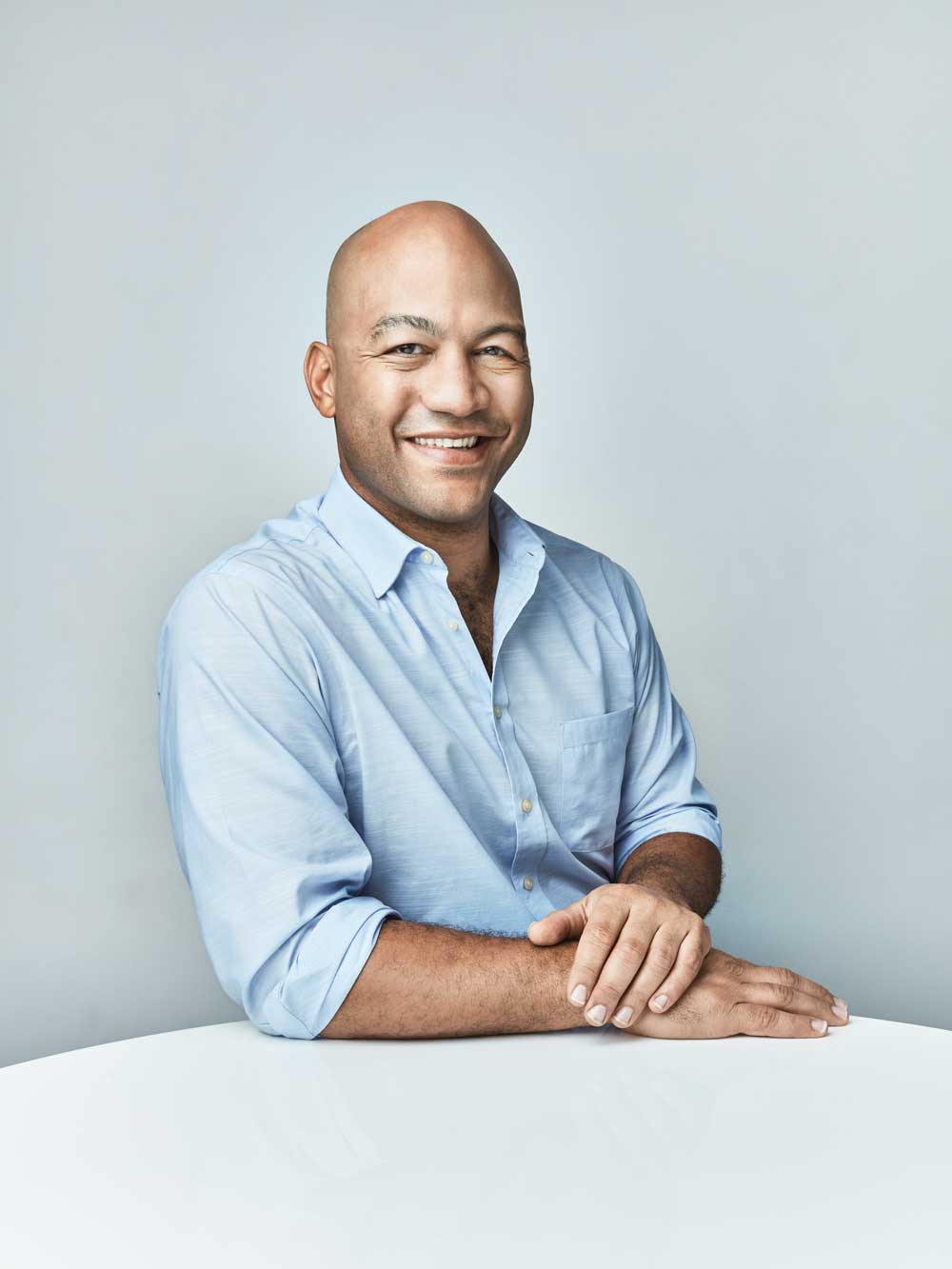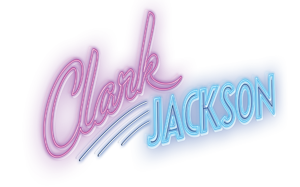 It hasn't been easy. It hasn't been glamorous. It hasn't been lucrative. But Clark Jackson isn't quitting.

If the challenging life of an actor provides the experience he draws on to be compelling onstage, Jackson, '93, has a lifetime of material.

In the latest in a stream of unfortunate incidents, Jackson recently developed a case of Bell's palsy, which causes short-term facial paralysis. When he woke up to find one side of his face drooping, he thought he'd had a stroke.

The condition wasn't completely gone when he got a call a few days later to audition for the TV show NCIS: New Orleans. Not one to pass up an opportunity, Jackson used the facial flaw to his advantage. He took on a New Orleans accent and a slight head tilt, remaining in character for the duration of the audition. He may not have gotten the part, but no one was any wiser about the camouflage.

Such are the tricks (and coping mechanisms) of a seasoned actor.

With Broadway credits including Cat on a Hot Tin Roof and All My Sons, plus a Drama Desk Award for the off-Broadway play Cobb and copious TV, film and regional theater roles, Jackson isn't short on work or accomplishments. But his trajectory has not been the one he planned, and the bumps along the way have been tougher to negotiate than he'd anticipated. Luckily, Clark Jackson is one resilient and determined man.

"I'm a survivor," he says. "The things I've been through in life have taught me to 'keep on keeping on' even when it hurts, so I have a life skill that has certainly come in handy in my line of work."

Born in Atlanta, Jackson is the only child of a black father and a white mother who met as volunteers in an underresourced community center on Atlanta's Eastside. She was a blond-haired, blue-eyed Southern belle; he was from a poor neighborhood where "white people were 'boss man,' bill collector, and that was it," Jackson says. His elementary school was all black; his mother's home in North Carolina was an all-white enclave where her husband wasn't welcome. His dad died of "alcoholism and poverty" when Jackson was 12.

'That constant push and pull between absolute self-doubt and supreme confidence has been the alchemy that has kept him driving forward through the slings and arrows of the industry.'

A magnet high school with a thriving theater program provided Jackson with a way to transcend what he calls "a fractured existence."

"Theater gave me a sense of wholeness and connection to other people and [to a] community that wasn't so racially polarized," he says.

At Stanford, Jackson majored in psychology and was planning to pursue a graduate degree in social psychology when a senior-year acting class with playwright and actress Anna Deavere Smith shifted his thinking. In an about-face that startled his professors, Jackson applied to graduate acting programs. He landed a coveted spot in the MFA program at the Yale School of Drama.

"I changed my flight plan," he says. "I had to go."

At the end of the three-year program, Jackson headed to New York. Opportunities came quickly but didn't pay much, so in 2001, he began taking acting work out of town. He lived on the road, starring in regional theater productions but subsisting paycheck to paycheck. The role of big fish in a small pond got old, as did living out of a suitcase, so in 2006, he returned to the Big Apple to give it another try.

In the time he'd been gone, however, name recognition had become everything, and Jackson didn't have it. Although all three of his Broadway roles have come since his return to New York, he has supplemented his theater work with the roles that seem to arrive more easily, on TV shows such as Gossip Girl, The Good Wife and Madam Secretary.

"I missed the development of a character from start to finish that I could do onstage," he says. "Television focuses on the subtlety of the smallest details, even how one takes a breath." On the upside, he observes, "it is an incredible window into exploring the human condition."

Jackson is "that rare actor connected to a well of emotional truth with the confidence to access deep levels of vulnerability," says Rod Gailes, who recently directed him in the short film Reverse Cowgirl. "That constant push and pull between absolute self-doubt and supreme confidence has been the alchemy that has kept him driving forward through the slings and arrows of the industry."

Those slings and arrows keep him sharp, Jackson contends. His mother, Ann Jackson, wishes he didn't have to suffer them.

"He has always been ambitious," she says. "I give some of the credit to God and some of it to his father. It's in [Clark's] DNA." Where mother and son are alike, she says, is "what we don't have, we make up for with what we do."
the PRODUCER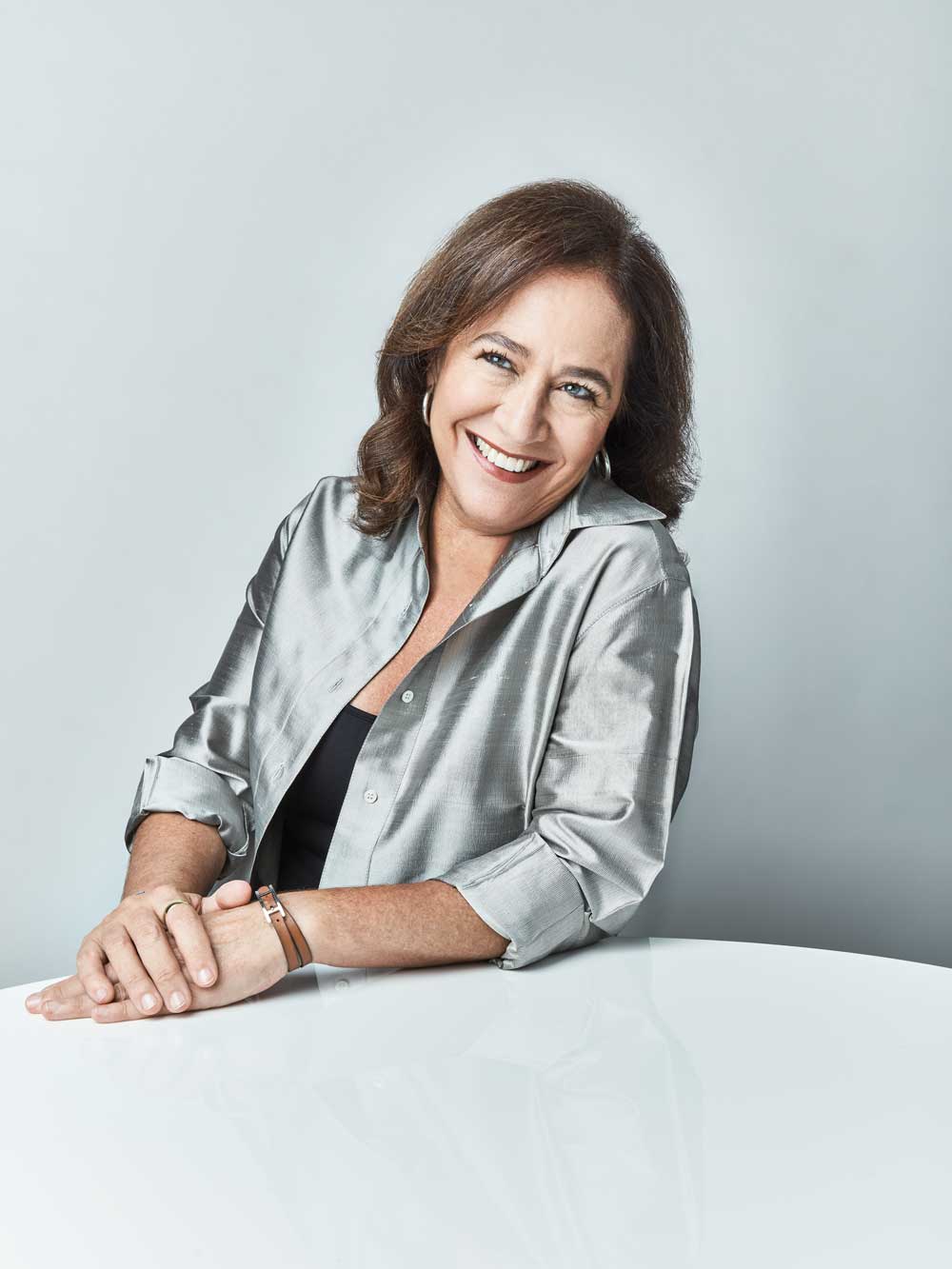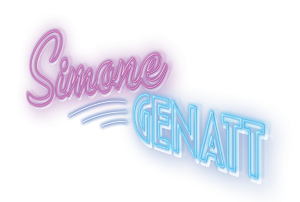 Simone Genatt understands 10 languages and speaks four fluently. She co-founded and chairs a company that operates in 400 cities across 40 countries. And that company has won 50 global theatrical awards.

The young woman who came to Stanford planning to be an international lawyer found her way to a different international stage.

A native New Yorker, Genatt, '87, discovered a sweet spot where she could combine her talents—business, public speaking, and passions for theater, culture and language—to create a successful company even her parents could love. ("You're going into the theater business?" they had wanted to know. She sure was.)

She named it Broadway Asia.

It was on a trip to Japan in 1991 that Genatt dreamt up the idea to build an Asian production and distribution circuit for Broadway shows. She joined forces with her business partner, Marc Routh, and they crafted the idea of introducing historically American full-scale Broadway productions to new audiences across Asia. The company also creates or finds existing shows in Asia and brings them to the United States to "mix and integrate artists."

The results have been "thrilling," Genatt says. When she first began working to bring shows to China, in 1993, "theater fell under the umbrella of propaganda," she says in a phone interview from her home in New York. The family dog, Ozzy, barks in the background as Harrison, one of her two sons, arrives home from high school. (Growing up, Genatt was a big fan of the TV show Ozzy and Harriet.)


'I said, "Are you kidding me? The theater? My father is going to kill me. Literally, he is going to kill me." '

Genatt set out to create a "two-way cultural bridge," first producing shows in the United States and then exporting them to Japan, followed by South Korea, China, Taiwan, Hong Kong, Thailand, Singapore, Malaysia, Indonesia, India and, most recently, Sri Lanka. Today, Broadway Asia is one of the largest and oldest producers of live entertainment in the Asia-Pacific region.

Genatt and Routh have brought dozens of American favorites to Asian audiences, including The Sound of Music, The Producers, Hairspray and I Love You, You're Perfect, Now Change. They've also introduced unique shows from Asia, such as Vietnamese Water Puppets from Vietnam and Cookin', a percussion and martial arts show about a wedding banquet, from South Korea, to American audiences. Broadway Asia partners with Rodgers & Hammerstein Theater Library, Warner Bros. Theatre Ventures and DreamWorks Animation, among others, creating an immense portfolio that ranges from traditional musicals such as Cinderella and Legally Blonde to a forthcoming original production called Kung Fu Panda Spectacular, featuring DreamWorks' lovably fierce bear.

"I think that theater plays a really important role in the future," Genatt says. "Theater is a place where people gather and are together and have human contact. So I have focused my career in live entertainment. My goal is to make people really feel something."

Genatt arrived at this goal almost by accident. Yes, she wrote and "produced" a play when she was in first grade, and it "toured" her school. But between the age of 6 and her arrival at Stanford, Genatt had no interest or involvement in theater. A self-described "mock trial kid," she focused on research, philosophy, French and tennis.

During Genatt's freshman year at Stanford, however, her resident fellow, Shakespeare scholar Ronald Rebholz, asked her to direct a dorm production of A Midsummer Night's Dream. She was taken aback.

"I said, 'Are you kidding me? The theater? My father is going to kill me. Literally, he is going to kill me.' "

Rebholz, an English professor who died in 2013, told Genatt that theater was her calling. She thought he was off base but enrolled in a Shakespeare class as well as an acting class to test his supposition.

Turns out Rebholz was right. "I just fell madly in love with everything about the business of theater," Genatt says, "and I never turned around. It all happened to me as a freshman at Stanford."
the ACTRESS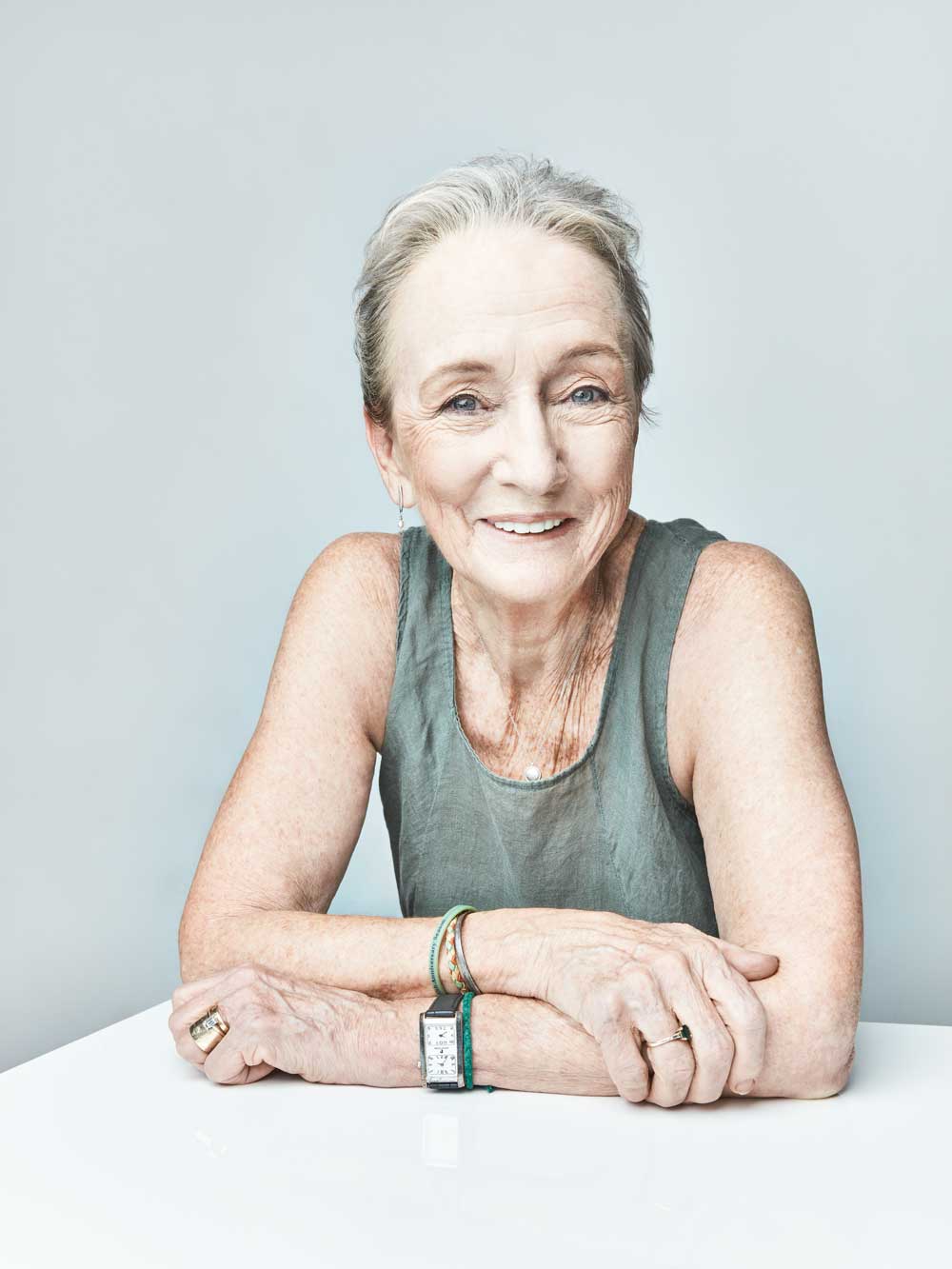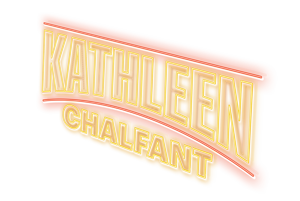 If you saw Kathleen Chalfant walking down the street, you might recognize her, but you probably wouldn't know why.

"People will stop me on the street and say, 'Where do I know you from?' " she says. Some think she goes to the same dentist; others ask whether perhaps they attended school together. It is rare, she says, that they realize she is an actress, a highly recognizable face moving constantly between stage and screen. This amuses rather than annoys her.

Best known for her award-winning performances in the original Broadway production of Angels in America and her starring role in Wit, a one-act play about a woman dying of ovarian cancer for which she shaved her head, Chalfant, '66, has appeared in dozens of plays, films and TV series over the course of her 44-year acting career. This spring, she received the 2018 Obie Lifetime Achievement Award. A recent story about her in the New Yorker calls her "legendary," and refers to her "characteristic gusto and intelligence." The Village Voice described her as "always, the most heroic" in the ensemble.

"I prefer work where I can't see how it is done," says the actress over a lunch of salad and spinach quiche she has set out on the hefty wooden kitchen table in her airy Brooklyn brownstone. "I hope that that is what I do. I suppose you could describe it as 'minimalism,' though there is a fine line between subtlety and doing nothing at all, so even minimalism has its risks."

When Chalfant takes a role, the first thing she does is seek clues to the character by reading the play a number of times before memorizing it. "I then try to find the character's voice and physical life by just wandering around my house pretending to be that person," she says. "Finally, the character really only begins to live in relation to the other people in the play, and that is something you find in rehearsal."

Being an actress wasn't young Kathleen Bishop's childhood dream. Growing up in Oakland, Calif., she leaned toward languages and, in particular, Greek composition. At Stanford, she majored in classics and met her husband, celebrated graffiti artist Henry Chalfant, '62. (The two were married in 1966.) Henry encouraged Chalfant to follow her interest in theater rather than continue on her planned path to a master's in classics.

'Art is not an amenity for the privileged. It is one of the major things that defines our humanity. I think the job of theater is what Shakespeare said, which is to hold a mirror up to life.'

Her career has been prolific but has hardly seemed a fait accompli, she says. Many times, she's thought, "Well, that's done; there isn't much that is going to happen after that." But then "things sort of turn up that you don't expect."

Take this spring. Chalfant was planning a quiet period that would include a trip to Spain for Henry's upcoming art show. Then three rich opportunities came knocking, and they've left her "busier now than I've ever been."

First, Chalfant joined the Royal Family Productions' Women on Fire: Stories from the Frontlines, an all-female show that tells some of the stories from the #MeToo movement.

Then, she starred in St. Vincent's Project: Novenas for a Lost Hospital, about Elizabeth Seton and the Sisters of Charity, which was staged in the Manhattan hospital that was at the center of the HIV/AIDS crisis in the mid-1980s.

Next, she narrated T.S. Eliot's Four Quartets in a collaboration among choreographer Pam Tanowitz, composer Kaija Saariaho and painter Brice Marden at the Fisher Center for the Performing Arts. In recounting the call inviting her to narrate the show, Chalfant says, "It was truly one of those times when you ask, 'Did everybody else die?' " Such is her self-deprecation, even after all of her success.

Chalfant is a strong believer in the power of theater to do good and in the responsibility of those who work in it to strive toward a better world. A longtime board member of Broadway Cares/Equity Fights AIDS and a mentor for underserved high school students through the organization TDF Open Doors, Chalfant believes in theater as a platform. She also believes it is essential.

"Art is not an amenity for the privileged," she says. "It is one of the major things that defines our humanity. I think the job of theater is what Shakespeare said, which is to hold a mirror up to life."
Melinda Sacks, '74, is a senior writer for STANFORD.